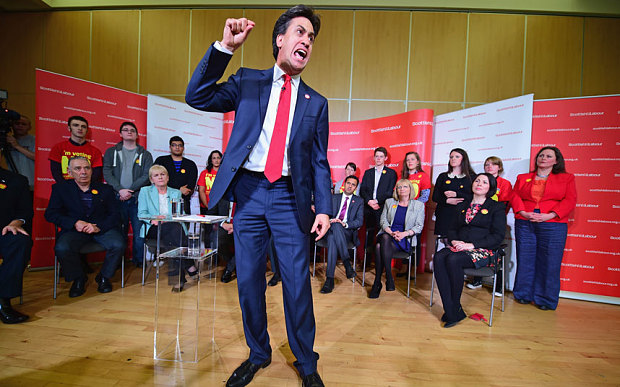 Labour to flood Scotland with MPs to save union – and their political future
More than 100 MPs and ministers will travel to Scotland between now and the date of the referendum on September 18
I'm pretty sure that Labour don't have any minister at present but…..seriously, that crowd is to be used as evidence to stay?
I realise I'm a tad biased but 100 MPs of any party at all would be good evidence to me to leave whatever system they came from.
On to more important matters though. Does Miliboy actually gurn a great deal more than other politicians or is it picture editors making fun of him through their selections?