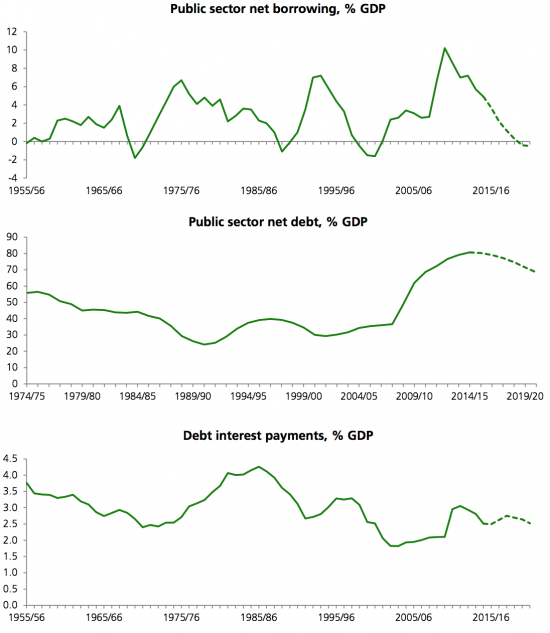 The graphs show three things. The first is that in interest terms Labour delivered new low levels of interest cost until US banks collapsed.

Second, they show that public sector net debt was also at a low rates under Labour until US banks collapsed.

And, third, that public sector net borrowing was especially low, and better under Labour than under the 1979 to 1997 era.

In other words, Labour could not have in any way caused a crash by overspending because, quite simply, it did not do so.
And what the fuck were they doing running a budget deficit at the peak of the longest modern times boom?
That, of course, added to aggregate demand at that peak of that boom. Meaning that when the bust came, as it was always going to (yes, free market capitalism is prone to boom and bust) we were even more fucked than if the boom had been tempered, as standard Keynesianism says it should be, with a bit of fiscal austerity during that boom.
That's the overspending story: that they were spending the shit out of the economy when they shouldn't have been.